————————————————————————————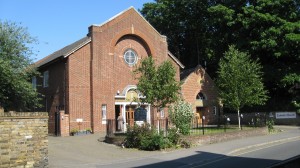 ===================================================
For live streaming from Holy Cross use the link below
http://mcnmedia.tv/camera/holy-cross-roman-catholic-church-carshalton 
————————————————————————————-
Further information  on Covid from Government pages follow the links on the Update page
===================================================Changes to Covid restrictions within Holy Cross
The following is the advice from the Catholic Bishops' Conference of England & Wales with effect from 04 December 2021.
Covid-19 Omicron variant – Guidance for Churches
The current advice from the Catholic Bishops' Conference of England & Wales relating to Covid precautions is below and on the update page of the Parish Website
With respect to the current situation with the omicron variant it is important to ensure the following points are followed in our churches:·
That people displaying any symptoms of covid-19 should stay at home and not travel to church or participate in person.
That hand sanitiser is available to those attending the Church.
That there is a strong recommendation for people to wear a face covering (both nose and mouth) during the act of worship  This has now become a government mandate and is obligatory unless medically exempt.
That there is good ventilation and air throughput in the building; in this case, because of climatic conditions, it would be important to remind people to wrap up well in church!
That a positive message encouraging people to get vaccinated and have the booster jab, when able, is delivered whenever possible.
 That people who are engaged in a form of pastoral ministry which involves ministry to the housebound, sick, and vulnerable, should take regular lateral flow tests to ensure they are safe to do so. These are free from the NHS.
We have been informed that there is now very strong evidence to support that the main mode of transmission is through breath and nasal aerosols, and that the risk from surface and touch transmission is very small indeed. As such, the strict regimes of church cleaning that were recommended at the beginning of the opening of churches for public worship are no longer necessary. General church cleaning is sufficient. If these guidance points are supported, then the churches will continue to be safe places for people to gather for acts of public worship, including over the Christmas period.
————————-
At Holy Cross the number of persons permitted in the Nave has been altered again in light of the improving national picture and London in particular.

It is now back to 140

, excluding babes in arms. Alternate benches in the front part of of the Nave are closed to enable greater social distancing for those who wish . A maximum of 4 people per pew is ideal. If you have a larger family please use the rear half of the Nave, where all rows will be open.
The 'Please Leave a Space' cards are available in the porch for anyone who wishes to sit on their own. Track & Trace is via the NHS App only, using the NHS QR Code in the Porch.
Please use the hand sanitiser provided on entering the Church.
Everyone over the age of 10 must wear a mask over nose and mouth to protect other members of the congregation from inadvertent infection. N.B. This is currently a government mandate and is obligatory unless medically exempt.
Holy Communion is only to be received in the hand
Please continue to observe social distancing when approaching the Sanctuary to receive Holy Communion and co-operate with the directions of the Mass Stewards.
Singing remains restricted to the Choirs only until further notice.
Doors and windows are being left open for good airflow. Please do not shut them
Please go to the 'Update Page' and scroll down for the latest statement from the Catholic Bishops' Conference
(The Update page will contain any further advice as we receive it.)
———————————————————————————-
Streaming is available all the time.
Let's pray for each other, for everyone in Carshalton, and for all who are affected by the corona virus – including our NHS workers.
Prayer for Spiritual Communion
My Jesus, I believe that you are present in the Most Holy Sacrament.
I love you above all things and I desire to receive you in my soul.
Since I cannot at this moment receive you sacramentally,
Come at least spiritually into my heart.
I embrace you as if you were already there
And unite myself wholly to you.
Never permit me to be separated from you.
Amen.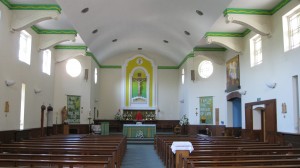 Welcome to our parish community.
Each parish you have lived in must have been a new experience, a way of sharing your faith in fellowship. Every community is constantly being renewed – newcomers take the place of others who have gone and bring with them a new impetus and a fresh enthusiasm. We  need you and we realise that the contribution you can make is unique.
With the help of these pages we hope  you can see where you might fit in. Do let us know how we can contact you. We hope we can help you to settle in among us.
We are first of all a Eucharistic community, centred on Christ, without whom we will get nowhere. We all of us have something to share with each other (and pass on), in order to discover ever more about our faith. We too are evangelisers: Christ is Saviour of everyone.
Everyone is welcome
————————————————————————————-
These are difficult times when we cannot make our weekly donation to Holy Cross. If you feel you would like to continue to do so, below are details of the churches bank account for online donations. 
Nat West:   Account number 11064943  :  Sort code 60 22 20
Acc. name : RCAS Holy Cross Carshalton
==================================================
————————————————————————————-
Churches Together in Carshalton Service for the Week of Prayer for Christian Unity –details on Forthcoming Events page
————————————————————————————-
SYNOD 2021 – 23
Please go to the Forthcoming Events page for details of this important event and how to participate.
===================================================
Bible Study Next Session POSTPONED until Tuesday 25th January  In the Parish Hall with Light Refreshments from 7.15pm to start at 7.30pm with a 30 min DVD shown followed by discussion. (Further dates later and details in Newsletter.)
email: carshaltonparishbiblestudy@rcaos.org.uk
===================================================
Any queries regarding Preparation for Sacraments – please use the contact form
————————————————————————————-
Baptism Preparation enquiries – see under 'Sacrament' page  or use the link 
————————————————————————————
First Holy Communion  – for an update on FHC please go to the 'Sacrament' page 
To contact the First Holy Communion team:
————————————————————————————-
Confirmation – see under 'Sacrament' page  
There will be an introductory meeting for parents and candidates at 7.30pm on Tuesday February 1st in the Church. Please attend when further information and registration forms will be given.
See under Sacraments, Confirmation page for further details.
To contact the  Confirmation team:
————————————————————————————-
---
For all enquiries regards use of the Parish Centre please email:
mailto:carshaltoparishpcbooking@rcaos.org.uk
===================================================
(n.b. If you are expecting an email from any of the above please check your 'spam' folder if it does not arrive. – Webmaster)