Knights of Saint Columba
This is an organisation for practising Catholic laymen, which has branches in many countries throughout the world and which is dedicated to the service of the Church and its people.  The KSC is non-political and essentially democratic.  It exists to support the mission of the Church and to work for the spiritual and material good of its members and their families, through Unity, Charity & Fraternity.  The KSC is not a secret society and potential members may attend meetings.  The local group is based at Holy Cross and meets on the second Wednesday of each month, following Mass at 19:45.
For further information please visit www.ksc.org.uk or speak with Father Paul or please use the contact form. We will get back to you.
Union of Catholic Mothers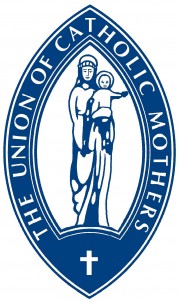 The current Union of Catholic Mothers has been in existence at Holy Cross for nearly 25 years, meeting every 3rd Wednesday in the month in the Parish Centre at 20:00.  The meeting is preceded by a Mass twice a year, in January and in September.
The UCM is a caring, sharing organisation and we come together as friends, sitting as a large group with Mary Thomson (President), Tina Pletts (Treasurer) and Elaine Bruton (Secretary).  Our activities include fundraising and preparing food especially for the First Holy Communions in June and the  Seniors Spring Party.  We have organised quizzes, beetle drives, and an afternoon Tea at the Ritz; we used to run an annual Christmas Fayre but more recently we have instead organised a Christmas Hamper Raffle to raise funds for charity.  We arrange speakers and demonstrations.
 Objects of the UCM
1    To help Catholic married women to appreciate the Sacramental character, responsibilities and permanence of marriage, and to live in unselfish love observing the laws of God and His Church.
2    To assist them to bring up their children as practising Catholics and public-spirited citizens.
3    To teach and defend Christian values in family life and to ensure for their children Catholic education.
4    To offer love, sympathy and practical help to the family in difficulty.
5    To foster vocations in life especially in Christian marriage and family life, in the priesthood and in the religious life.
We would warmly welcome any new members to the Group.
Speak to Father Paul or please use the contact form. We will get back to you.
Parents, Babies and Toddlers Group
We meet every Monday (term time only) 9.15 – 11.00 am in the Parish centre. There are a variety of toys, books and activities including crafts and Play-Doh. There is also a baby area for the youngest children. Tea and coffee are available; with toast,
fruit and a drink for the children. Each session ends with songtime. It is a popular group but space sometimes limits entry. A £1.50 contribution per child over 6 months helps towards the Group's running costs. Volunteer's to help with the teas and with running the group are always welcome.
Speak to Father Paul or use the contact form. We will get back to you.
Mum's Cafe
Mum's Cafe open 9.15 till 12.00 on Fridays( term time only & closed during Lent)
A place for mum to relax bring a friend, you can dance or chat.
Sip fresh brewed coffee, tea and have home made Patisserie.
£2 entry, kids are welcome.
Church Flower Team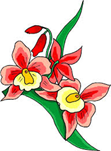 We are a group of ladies who love 'doing' flowers.
We work to a rota arranging the flowers on a Friday or Saturday morning, singly or in pairs depending on the work involved, but all teaming up for Christmas and Easter.
We love to plan appropriate foliage and flowers to match the Church's seasons.  Weddings are also big occasions and we can offer to make bridal bouquets, corsages and buttonholes and many other arrangements for the big day.  We are also able to offer a similar service for funerals and baptisms.
Advent and Lent are times for a break from flowers to suit these penitential seasons, and this allows the Church to almost literally blossom at both Christmas and Easter.
For more information please speak to Father Paul or use the contact form on the website
Sutton Deanery Prayer Group

The Prayer group meets at regular intervals throughout the year. Dates and venues are published in the Parish newsletter as they are arranged.
For more information please speak to Father Paul or use the contact form on the website