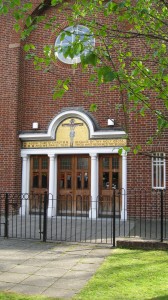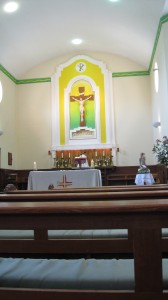 Holy Cross Catholic Church
46 North Street, Carshalton, Surrey, SM5 2JD
Parish Priest Fr. Henry Tiku Wenna
Resident Priest Fr. Philip Pak
Tel: 020 8647 0022
Email: carshalton@rcaos.org.uk
Go to mcnmedia.tv or follow the link on the Home page for live streaming 
Please see below and on the Home page for details of the next steps regards Covid.
Streaming is available all the time. Let us pray for each other, for everyone in Carshalton, and for all who are affected by the corona virus – including our NHS workers.
————————————————————————————
Bank details (for anyone wishing to make an online donation:)
NatWest:  Acc. name: RCAS Holy Cross Church, Carshalton
Account: 11064943; Sort code:  60 22 20
==================================================
28th SUNDAY IN OT
Sat.

9th Oct.   

18:30
Gorgonius Mendonsa – RIP
Sun

10th Oct.

08:00
Giuna Seeli Simon – RIP
09:30
11:00
Elgin Sladen – Birthday
18:30
Mon.

11th Oct.

08:00
10:00
Eucharistic Service
Tue.

12th Oct.

08:00
Elgin & Vasantha Sladen, Wedding Anniv.
10:00
Eucharistic Service
Wed.

13th Oct.

08:00
10:00
Eucharistic Service
Thu.

14th Oct.  

08:00
13 Blessed Souls, Thanksgiving
10:00
Eucharistic Service
Fri.

15th Oct.

08:00
12:00
Thomas Anderson – RIP
Sat.

16th Oct.

08:00
10:00
Debbie Whittaker – RIP
Fr. Paul Sander's Ashes are going to be interred in the grounds of St. Margaret of Scotland, Carshalton Beeches on Friday the 15th October with a few invited to join the family. There will be the Memorial Mass for Fr. Paul here at Holy Cross at 18:30pm on Sat. 16th Oct. 2021 to celebrate his life as a dear Parish Priest for the many years of service he offered in the Parish. All are welcome. May he rest in peace.                                    
First Holy Communion: First Reconciliation this weekend for all the candidates as they continue their preparations to receive our Lord Jesus Christ in the Most Holy Sacrament of the Eucharist.
PARISH CENTRE: Parish activities have recommenced in the Centre. For all bookings regular or otherwise, to avoid duplication of events, please carshaltonparishpcbooking@rcaos.org.uk
Vigil Choir: Any youngsters whishing to sing or play an instrument at a new vigil Choir Mass, contact Pamela Morris. Email: morri46pmms@gmail.com
COVID-19 GUIDELINE at HOLY CROSS: 'Please Leave a Space' by anyone who wishes to sit on their own. Everyone over the age of 10 is required to wear a mask at all times and everyone must use the hand-sanitiser provided. Track & Trace Forms still apply. Singing remains restricted to the Choirs only until further notice.  More details on the Parish Website and Church doors.
Holy Cross Special Ministers: Now that Covid-19 restrictions are easing, Fr. Henry asked me to prepare the rota, allowing ministers to assist the priest in the distribution of Holy Communion at Mass. Please, any special minister who has not been in touch with me confirm which Mass they are available for. Christina Buckley. Email: buckley448@btinternet.com
Parish Secretary Applications. The applications for the post of the Parish Secretary have now been closed, Thank you very much.
Bible Study. A plan to start a Bible Study Group for those who would like to deepen the knowledge of the Scriptures, Details following soon.
The Diocesan Justice and Peace Commission Autumn Assembly 2021 entitled 'COP26: What next?' in a continued response to the huge environment issues of our time. At Corpus Christi Catholic Church, Brixton Hill, Saturday 20th November from 10am onwards.  Entrance is free.  Everyone welcome.  Email jpiccontact@rcaos.org.ukto reserve your place. Please bring a packed lunch.  Tea and coffee provided.
CAFOD: The 2021 United Nations Climate Change Conference (COP26) is scheduled to be held in Glasgow between 31 Oct.- 12 Nov. CAFOD is asking people to organise a meeting with their local MP to discuss how to rebuild from the pandemic in a way that tackles the major global issues of our time. David Murray will try to set up a meeting with Elliot Colburn, MP for Carshalton & Wallington. If you are interested in being part of this vital task let David know at davidnmurray@yahoo.co.uk
May they rest in peace:
Remember those who died, especially Fr. Paul Sanders, Ted Morton, Rita Gomez, Nick Roche, Ann Teresa Firmo, Ann Deidre O'Reilly, Stephen O'Dwyer, Rebecca Wilson, Ellen Howard, John Stacey, Jim Witherow, Maurice McEvoy and Doug Banks…
Remember to pray for the Sick and Housebound in the Parish.