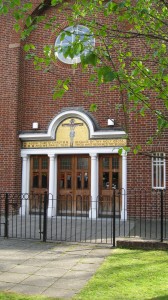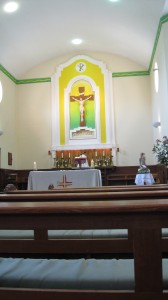 Holy Cross Catholic Church
46 North Street, Carshalton, Surrey, SM5 2JD
Parish Priest Fr. Henry Tiku Wenna
Resident Priest Fr. Philip Pak
Tel: 020 8647 0022
Email: carshalton@rcaos.org.uk
Go to mcnmedia.tv or follow the link on the Home page for live streaming 
Please see below and on the Home page for details of the next steps regards Covid.
Streaming is available all the time. Let us pray for each other, for everyone in Carshalton, and for all who are affected by the corona virus – including our NHS workers.
————————————————————————————
Bank details (for anyone wishing to make an online donation:)
NatWest:  Acc. name: RCAS Holy Cross Church, Carshalton
Account: 11064943; Sort code:  60 22 20
==================================================
29th SUNDAY IN OT
Sat.

16th Oct.   

18:30
Angela McGhee – RIP
Sun

17th Oct.

08:00
09:30
Christina Nolan
11:00
18:30
Lawrence John Lobo & Sophia Lobo – INT
Mon.

18th Oct.

08:00
10:00
Eucharistic Service
Tue.

19th Oct.

08:00
10:00
The Thirteen Blessed Souls.
Wed.

20th Oct.

08:00
10:00
Eucharistic Service
Thu.

21st Oct.  

08:00
10:00
Eucharistic Service
Fri.

22nd Oct.

08:00
12:00
Intentions of Fr Henry
Sat.

23rd Oct.

08:00
10:00
First Holy Communion Candidates: Those children attending the First Reconciliation and Holy Communion Programme will be attending the 9.30am Mass and 11am Mass with their parents as one of their ongoing preparation programmes.
Copies of Sacramental Certificates.  Would parents requesting a copy of the Sacramental Certificates of Baptism, Holy Communion, Confirmation etc please send an email to the Parish Office carshalton@rcaos.org.uk with all the details of your child, eg names of the child, parents, dates of birth and of the celebration of the Sacrament. A telephone call cannot give the whole picture of the request as most information is not taken.
PARISH CENTRE: Parish activities have recommenced in the Centre. For all bookings regular or otherwise, to avoid duplication of events, please carshaltonparishpcbooking@rcaos.org.uk
Vigil Choir: Any youngsters whishing to sing or play an instrument at a new vigil Choir Mass, contact Pamela Morris. Email: morri46pmms@gmail.com
COVID-19 GUIDELINE at HOLY CROSS: 'Please Leave a Space' by anyone who wishes to sit on their own. Everyone over the age of 10 is required to wear a mask at all times and everyone must use the hand-sanitiser provided. Track & Trace Forms still apply. Singing remains restricted to the Choirs only until further notice.  More details on the Parish Website and Church doors.
Holy Cross Special Ministers: Now that Covid-19 restrictions are easing, Fr. Henry asked me to prepare the rota, allowing ministers to assist the priest in the distribution of Holy Communion at Mass. Please, any special minister who has not been in touch with me confirm which Mass they are available for. Christina Buckley. Email: buckley448@btinternet.com
Bible Study Starts Tuesday 2nd November. In the Parish Hall with Light Refreshments from 7.15pm to start at 7.30pm with a 30 min DVD shown followed by discussion. Jeff Cavins- Unlocking the Mystery of the Bible. It helps you to uncover the story woven throughout Scripture so you can get the big picture of the Bible and understand what it is all about. The Bible is a story about the Father's unfailing love for us, a love we are called to share with others. Email : carshaltonparishbiblestudy@rcaos.org.uk
The Synod: Pope Francis has invited the Catholic Church across the world to begin a journey of listening attentively to the Lord and to each other. We want to deepen our understanding of what it means to live together, in union with Christ, as fellow disciples called to announce His Gospel. This experience of encounter is called a Synod and follows a Synodal process. The word Synod comes from two Greek words which mean 'journeying forward on the way together', the Way who is Lord Jesus, our Truth and our Life
On a Parish level we are requested to get two delegates to represent us in this listening process. I will be very grateful if we can have some people to represent us in the Diocese in this very important Synodal programme. If you feel you can do so please do get in touch with me or with Kathy Ball. Thank you very much.
May they rest in peace:
Remember those who died, especially Fr. Paul Sanders, Ted Morton, Rita Gomez, Nick Roche, Ann Teresa Firmo, Ann Deidre O'Reilly, Stephen O'Dwyer, Rebecca Wilson, Ellen Howard, John Stacey, Jim Witherow, Maurice McEvoy and Doug Banks…
Remember to pray for the Sick and Housebound in the Parish.