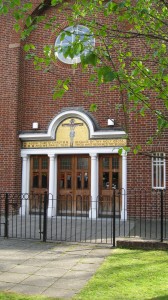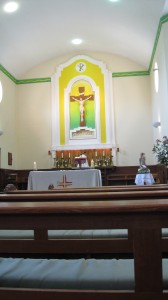 Holy Cross Catholic Church
46 North Street, Carshalton, Surrey, SM5 2JD
Parish Priest Fr. Henry Tiku Wenna
Resident Priest Fr. Philip Pak
Tel: 020 8647 0022
Email: carshalton@rcaos.org.uk
Go to mcnmedia.tv or follow the link on the Home page for live streaming 
Please see below and on the Home page for details of the next steps regards Covid.
Streaming is available all the time. Let us pray for each other, for everyone in Carshalton, and for all who are affected by the corona virus – including our NHS workers.
————————————————————————————
Bank details (for anyone wishing to make an online donation:)
NatWest:  Acc. name: RCAS Holy Cross Church, Carshalton
Account: 11064943; Sort code:  60 22 20
————————————————————————————-
32nd Sunday in OT.
Sat

06th Nov.   

18:30
Sean Cochalan RIP
Sun

07th Nov.

08:00
Thomas & Mary Flannery
09:30
Britney and Others – INTENTIONS
11:00
Africa Sanz-Daza & Family
18:30
People of the Parish
Mon.

08th Nov.

08:00
Holy Souls
10:30
Funeral Mass: Doug Banks, RIP

Sylvia Sills

Tue.

09th Nov.

08:00
Holy Souls
10:00
Cristobel Nunez RIP
Wed.

10th Nov.

08:00
Holy Souls
10:00
Holy Souls
Thu.

11th Nov.  

08:00
Holy Souls
10:00
Luis Bermudez- RIP
Fri.

12th Nov.

08:00
Holy Souls
12:00
Manuela Hooper – RIP
Sat.

13th Nov.

08:00
Holy Souls
10:00
Holy Souls
*Please, note: on Mon. 8th Nov., there will be the funeral Mass of Doug Banks, RIP, at 10:30am (NO 10:00am Mass).
————————————————————————————-
NOVEMBER, the MONTH OF HOLY SOULS  The month of November is the month of Holy Souls in which the Church prays for all who have gone before us. The celebration of Mass is the highest means the Church can provide for charity for the dead. Please, write the names of your deceased members of your family and friends in the Book of Remembrance and put your offerings into the box provided, which is near the Altar. For all those deceased written on the book will be celebrated Holy Masses during November.
————————————————————————————-
Parish Synod Process and Programme
As required by the Dioceses each Parish is to get Delegates to the Diocesan Listening Session and I pleased to announce that we have been able to have our Parish Delegates to the Diocesan Synod body. A warm welcome and thanks to all those who have volunteered in this role. Members of your parish synod team are Alex Faircloth, Kathy Ball, Matthew David, Pauline Hall and Trisha Higgins. Two delegates from this team will give feedback from our parish meetings at the next stage of the process. The Questions we are going to use to give our responses and views are now printed and available at the back of the Church. You are advised and encouraged to pick one for your use.
SYNOD 2021-23: Parish Process November 2021
All parishioners are warmly encouraged to engage in the synodal process as described in last week's newsletter.
Pope Francis is encouraging us all to speak up, listen and pray about how we engage with Jesus, The Church and our Parish. There are three ways to do this:
Join us today for an afternoon of prayer, listening and reflection Sunday 7th November, 2:00 – 5:00 pm in the parish centre
Join two Zoom meetings Tuesday 9th or Thursday 11th November at 8 pm
To register for a Zoom invite, please email carshaltonparishsynodteam@rcaos.org.uk
If you are unable to join any of the meetings, you can submit your own response at synod@rcaos.org.uk
If you would like to read more about the process before the meetings, please go to https://aec.rcaos.org.uk/synod
————————————————————————————-
 COVID-19 Precautions at Holy Cross – November 2021 UPDATE: Everyone over the age of 10 is required to wear a facemask in the Church precincts at all times. Please observe any request to 'Please leave a space' by anyone who wishes to sit alone. Doors and windows are being kept open to provide necessary ventilation to limit the current spread of the virus; please leave them open. Singing remains restricted to the Choirs for the time being. More information on the Parish Website and Church doors.
————————————————————————————-
 Bible Study: The second session of Bible Study will be on Tuesday 16th November to start at 7.30 pm. Light refreshments will be available at 7.15pm. This session focuses on the Early World. Please read Genesis chapters 1-11 in preparation. There will be a dvd presentation by Jeff Cavins followed by discussion. All welcome for any of the sessions. Email carshaltonparishbiblestudy@rcaos.org.uk "The Bible is at the heart of our Faith and our relationship with God. Much more than a book, it is a place where our Father comes to meet us and speaks to us with love" (Dei Verbum 21)
 ———————————————————————————
The Catenians: The Catenians are an association of Catholic laymen who are committed to their Faith, their families, to those in need and to each other.  Our primary purpose is to establish a network of friends, which enhances their family life, strengthens their Faith and sustains them in difficult times.  We support each other, the Church, young people and those in need.  Our friendships are developed by meeting together on a monthly basis for prayer and social interaction and at a variety of social events throughout the year that bring together our families, widows and friends. The Sutton mid-Surrey Circle was founded in 1919 at the Church of Our Lady of the Rosary in Sutton and includes parishes in Sutton and Surrey.  We gather at Surrey Downs Golf Club on the first Tuesday of every month for a meeting at 19.30hrs, followed by dinner.  Anyone interested in knowing more, please contact either Adrian Mann or Andrew Theobald through the Contact Form on the Parish Website or visit: https://www.thecatenians.com/
May they rest in peace:
Remember those who died, especially Jim Witherow, Maurice McEvoy and Doug Banks…
Remember to pray for the Sick and Housebound in the Parish.