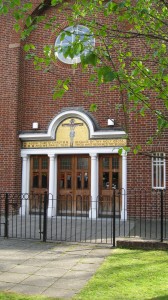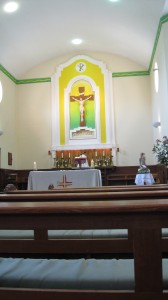 Holy Cross Catholic Church
46 North Street, Carshalton, Surrey, SM5 2JD
Parish Priest Fr. Henry Tiku Wenna
Resident Priest Fr. Philip Pak
Tel: 020 8647 0022
Email: carshalton@rcaos.org.uk
Go to mcnmedia.tv or follow the link on the Home page for live streaming 
Please see below and on the Home page for details of the next steps regards Covid.
Streaming is available all the time. Let us pray for each other, for everyone in Carshalton, and for all who are affected by the corona virus – including our NHS workers.
————————————————————————————-
Bank details (for anyone wishing to make an online donation:)
NatWest:  Acc. name: RCAS Holy Cross Church, Carshalton
Account: 11064943; Sort code:  60 22 20
————————————————————————————-
3rd Sunday in OT- Yr C
Sat Vigil

22nd Jan.

18:30
Eileen Pigott- RIP
Sun

23rd Jan.

08:00
09:30
People of the Parish
11:00
Hardon Lorgat – RIP
18:30
John Connolly – RIP
Mon.

24th Jan.

08:00
10:00
The Juaree Family Intentions
Tue.

25th Jan.

08:00
10:00
Thomas Traynak
 
18:00
No Adoration
Wed.

26th Jan.

08:00
Jean Arnott
10:00
No Mass or Service
Thu.

27th Jan.

08:00
John Edward Hawken – FM
10:00
Raymond Gibson & Grandson – RIP
Fri.

28th Jan.

08:00
12:00
Pauline Galvis – RIP
Sat.

29th Jan.

08:00
 
09:00
Adoration and Benediction
 
10:00
Fr. Paul Sanders-RIP
Christian Unity Week: 18th Jan. – 25th Jan.
Note: There is No Adoration on Tue. 25th Jan. and
Funeral Mass Weds. 26th Jan. at 10:00am
————————————————————————————-
 Fr. Paul Sanders' First Anniversary: on Sat. 29th Jan.   At 10:00 am: Mass at Holy Cross
At 11:30 am: a short service at the graveside at St. Margaret church, Carshalton Beeches. All are welcome.
————————————————————————————-
HOLY CROSS NEWSLETTER: Please take a copy of the newsletter home to remind you of the Mass times and parish/diocesan events during the coming week. Please take a copy to anyone you know who is sick or housebound. Items for the newsletter can be left at the presbytery letterbox or emailed to carshalton@rcaos.org.uk by Thursday midday. The weekend newsletter is published on Friday mornings.
 BIBLE STUDY: The next session will be on 25th January and will start at 7.30pm. Session Four: Egypt and Exodus. Please read in preparation: Exodus 3, 7-10, 11-14, 32 Numbers 13-14, 25
 GIFT AID: If you are a UK taxpayer, the parish can claim back from the Inland Revenue 25p of every £1 you give, at no cost or inconvenience to you. Setting up a Gift Aid arrangement helps your parish to increase its income, which is much needed for the upkeep of the church and for the many pastoral activities in the parish.
————————————————————————————-
MASS INTENTIONS
 What does it mean to have a Mass offered for someone? The Mass is considered as the greatest possible prayer of intercession because it is the perfect offering of Christ to the Father by making present the Paschal Mystery of his death and resurrection. It is a longstanding tradition in the Church that a priest may be requested to offer a Mass for a specific intention, even when one cannot be physically present at the Mass. You may ask a priest to offer a Mass for several reasons: for example, for the intentions of another person (such as on a birthday, on a wedding anniversary, during a time of illness etc.), in thanksgiving or for the repose of the soul of someone who has died. The grace of that Mass is applied to the specific intention. The tradition of offering Masses for others, particularly the dead, originates in the very early Church.  St. Ambrose (d. 397) said; "We have loved them during life; let us not abandon them in death, until we have conducted them by our prayers into the house of the Lord."
 At Holy Cross: In order to streamline the bookings of Masses, those who would like to offer Mass Intentions are encouraged to use the Mass Envelopes in the porch and hand them either in the Sacristy or through the Presbytery Letterbox. They will then be on the Parish Newsletter.
TO HELP STOP THE SPREAD OF COVID-19,
WE NEED YOUR ASSISTANCE!
-GEL YOUR HANDS
-WEAR A MASK
-KEEP A SAFE DISTANCE
 COVID-19 Precautions at Holy Cross – December 2021 UPDATE
Everyone over the age of 10 is required to wear a facemask in the Church precincts at all times. Holy Communion is only to be received in the hand and singing by the Congregation is not permitted. Please observe any request to 'Please leave a space' by anyone who wishes to sit alone. Doors and windows are being kept open to provide necessary ventilation to limit the current spread of the virus; please leave them open. More information on the Parish Website and Church doors.
————————————————————————————-
Just People Workshop, an exciting new initiative recently launched by Pact, the national Catholic charity supporting people affected by imprisonment. The online (Zoom) workshops: Sat. 29th Jan. and Sat. 5th Feb. from 10am – 1pm.  Participants will need to attend both workshops as the second is a continuation of the first. The in-person day on 12th Mar., which this time will be at Amigo Hall, St. George's Cathedral, is 6 hours long. https://www.prisonadvice.org.uk/Event/justpeople-29-1-21
Vacancies: There are vacancies for a Parish Secretary at Mortlake, a Youth Minister for the Bromley Deanery, an Office Administrator for Safeguarding and a Caretaker for the Cathedral site. More details can be found on the Diocesan Website: Work with Southwark: Archdiocese of Southwark (rcsouthwark.co.uk)
———————————————————————————–Remember those who died recently…
Remember to pray for the Sick and Housebound in the Parish…