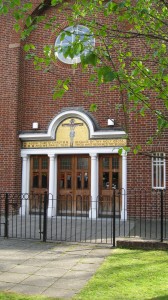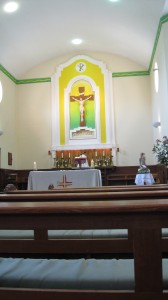 Holy Cross Catholic Church
46 North Street, Carshalton, Surrey, SM5 2JD
Tel: 020 8647 0022
Email: carshalton@rcaos.org.uk
Go to mcnmedia.tv or follow the link on the Home page for live streaming 
We are still under Government restrictions – please see the Home page for details of requirements
Streaming is available all the time. Let us pray for each other, for everyone in Carshalton, and for all who are affected by the corona virus – including our NHS workers.
————————————————————————————
Bank details (for anyone wishing to make an online donation:)
NatWest, Holy Cross Church, Carshalton;
Account: 11064943; sort code:  60 22 20
==================================================
6th Sunday of Easter             
MASS TIMES
on Mon:
08:00
on Tue:
08:00
on Wed:
08:00
on Thu 13th May:  The Ascension of the Lord:
(Solemnity): 08:00  : 10:00   and 19:30
on Fri:
08:00  : 12:00
on Sat:
08:00 :18:30 (Sunday vigil)
on Sun:
08:00 :  09:30  : 11:00  : 18:30
Note: There will be an additional Mass at 19:30pm on Thu. 13th May-the Ascension of the Lord (Solemnity).
CONFIRMATION 2021
Confirmation season has started again! All year 10s are invited to register for Confirmation 2021. Please take an enrolment form from the porch (or you can download it from the parish website, print and fill in) and return the completed form to the presbytery as soon as possible. Please, note that you need to prepare your baptism certificate early, especially those who were not baptised at Holy Cross. The candidates should gather in the church for the first class at 7:30p.m. on Tuesday 11th May 2021."
From Aid to the Church in Need
"We would like to thank the family of Fr Paul Sanders for arranging that donations in his memory given at the funeral should be sent to Aid to the Church in Need for our work. We are most grateful to receive the sum of £260. We have arranged Mass for the repose of his soul and his name will be inscribed in our 'In Memorium' book. Masses are offered by priests in countries where the Church is suffering or persecuted and the stipends help the priests with their subsistence. May his soul rest in peace.
 A Covid-19 vaccine confidence webinar
The Webinar has been organised for the faithful of Dioceses of Brentwood, Southwark and Westminster, with the cooperation of Hertfordshire County Council and Hammersmith & Fulham Council, and other local authorities. It will take place on Saturday 15th May 2021 from 10am to 11.30am and will feature a panel of eminent medical experts led by Prof Kevin Fenton, Regional Director of Public Health London. The panel will share the latest information on the COVID-19 vaccines. There will be an opportunity for participants to ask questions anonymously. To join the webinar: https://zoom.us/j/99627319556 Passcode: 546617
 CAFOD Coronavirus Appeal- India
As coronavirus brings devastation across India, CAFOD is working with experienced local Church agency, Caritas India, to provide vital support to poor and marginalised communities. Donations to CAFOD's Coronavirus Appeal will help Caritas India distribute PPE kits to frontline health workers, promote COVID & vaccine awareness campaigns, and set up safely run isolation & quarantine centres. You can donate online here: cafod.org.uk/give.  Please keep praying for the people of India and all those affected by the pandemic.
 Christian Aid Week 2021
It takes place from 10th to 16th May. Local Christian Churches help to raise money for this charity which supports people around the world living in poverty. The theme for this year is "Stand together against the climate crisis" Attention is focussed on the people of Kenya who continue to battle the effects of extreme weather. Holy Cross parishioners will be taking part in limited street collections but there are on-line ways to give donations. Look to the website for information at christianaid.org.uk    See posters in the Church porch and pick up activity sheets for the children. Thanking you
 Fundraisers for Pax Christi
Please go to their website www.paxchristi.org.uk/register-you-interest/ for details on how you can sponsor them.
————————————————————————————
New baptisms: Concerning preparations, contact Tim & Cherryl or Natacha –  mailto:hcbaptism@gmail.com 
———————————————————————————–
Please see 'Forthcoming Events' for details of events from Cafod
Also – Christian Aid Week 2021 – (from 10th to 16th May.)
————————————————————————————-
May they rest in peace.
We remember those who died in our prayers, especially Fr. Paul Sanders, Ted Morton, Rita Gomez, Nick Roche, Ann Teresa Firmo, Ann Deidre O'Reilly,  …
Sick or in hospital?
Please tell Fr Philip of anyone at St. Helier or Epsom Hospital. Thank you for keeping in prayer all who are sick.