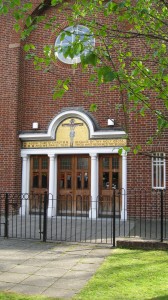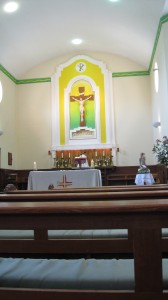 Holy Cross Catholic Church
46 North Street, Carshalton, Surrey, SM5 2JD
Tel: 020 8647 0022
Email: carshalton@rcaos.org.uk
Go to mcnmedia.tv or follow the link on the Home page for live streaming 
We are still under Government restrictions – please see the Home page for details of requirements
Streaming is available all the time. Let us pray for each other, for everyone in Carshalton, and for all who are affected by the corona virus – including our NHS workers.
————————————————————————————
Bank details (for anyone wishing to make an online donation:)
NatWest:  Acc. name: RCAS Holy Cross Church, Carshalton
Account: 11064943; Sort code:  60 22 20
==================================================
12th SUNDAY IN OT
MASS TIMES

on Mon:

08:00

on Tue:

08:00

on Wed:

08:00

on Thu:

08:00 and 10:00

on Fri:

08:00 and 12:00

on Sat:

08:00 and

18:30 (Sunday vigil)

on Sun:

08:00 : 09:30  : 11:00 and 18:30  
OUR NEW PARISH PRIEST!
It is with great joy that the Archbishop John Wilson has appointed Fr. Henry Tiku-Wenna as the new parish priest of Holy Cross, Carshalton. Fr. Henry is currently working at St. Pius X, Norbiton, and originally from Uganda. We look forward to welcoming Fr. Henry for his first Sunday on the weekend of the 3rd – 4th July. Please keep Fr. Henry in your prayers as he prepares for his new appointment.
Remember our First Holy Communion Children in your prayers. They will make their first holy communion next weekend and, as we are all part of God's family, we must continue to support them with love, prayer and guidance.
The Masses are:
On Sat. 26th 10am and 2pm
On Sun. 27th 11am (Please, note that, because of the current restrictions, this Mass is only for those children who make their First Holy Communion and their family).
———————————————————————————-
Remember our Confirmation Candidates at Holy Cross in your prayer!
———————————————————————————-
Gift Aid Box: Gift Aid Envelops from June onward are available in the Parish Centre after every Mass. Please, remember your Gift Aid Envelop Number so you may easily find your box. If you wish to start Gift Aid Donations, please see someone there to help you.
 St. Philomena's School Open Evening
On Tuesday 6th July 2021 for "Year 5 Students" only by appointment. Please go to the school's website to book a place for the Open Evening. (Some details on the poster in the parish notice board.)
CAFOD: Thanks to your support, CAFOD has been helping communities around the world cope with the pandemic. Just in Zambia, in the past year, our reports show we've been able to reach 1,234,200 people with messages on COVID-19, provide 13,312 people with access to safe water, train 392 frontline health workers from Zambia's 11 dioceses on how to prepare and respond to COVID-19 in their local communities and donate over 1000 handwashing hygiene stations in communities to support handwashing measures. Thank you for standing alongside people in Zambia and for supporting people in more than 30 other countries worldwide.
 The Agency for Evangelisation and Catechesis team: Archbishop John is calling the Archdiocese of Southwark to be an 'evangelising and missionary archdiocese.' As part of an answer to this call the Agency for Evangelisation and Catechesis (AEC) is developing a missionary volunteer network consisting of prayer, people and parish plans – Some Definite Service. What might be your particular part to play in this, some definite service? For more information, visit: http://aec.rcaos.org.uk/sds
EU Settlement Scheme:
EU citizens who intend to continue living in the UK need to apply for settlement before 30 June 2021. If you, or anyone you know, is in this situation, you can get help from:
Refugee and Migrant Network Sutton Tel: 07725 549411
Citizens Advice Sutton Tel: 020 8405 3552 The advice worker at RMNS will call you back if necessary and can arrange for an interpreter for your call if you need one.
May they rest in peace.
We remember those who died in our prayers, especially Fr. Paul Sanders, Ted Morton, Rita Gomez, Nick Roche, Ann Teresa Firmo, Ann Deidre O'Reilly, Stephen O'Dwyer, Rebecca Wilson,…
Sick or in hospital?
Please tell Fr Philip of anyone at St. Helier or Epsom Hospital. Thank you for keeping in prayer all who are sick.
The Prison Advice and Care Trust (PACT) are currently seeking a Volunteering Manager.  Through the new Faith in Action programme 'Just People', they are seeking to provide opportunities for Catholics, Christians and whole parish communities to explore and deepen their faith and sense of lived discipleship by connecting people with opportunities to serve as volunteers.  Their aim is to provide practical support and accompaniment for people who are often marginalised and excluded.
The charity are seeking a person of faith who has an understanding of the Church alongside a strong commitment to Catholic Social Teaching.  They should also be a good communicator with project planning and implementation experience. Working across a number of dioceses, the successful candidate will liaise closely with volunteering and management colleagues across the London and South East region, specifically in the dioceses of Westminster, Southwark and Arundel and Brighton.
Hours: 37.5 hours per week, Monday to Friday (weekend and evening work may be required occasionally)
Salary: £28,000 per annum
Closing date for applications: 17th June, 2021
Interview date: 29th  June 2021
Further information: https://www.prisonadvice.org.uk/current-vacancies