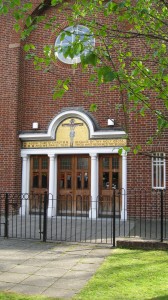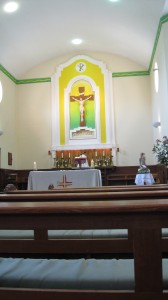 Holy Cross Catholic Church
46 North Street, Carshalton, Surrey, SM5 2JD
Tel: 020 8647 0022
Email: carshalton@rcaos.org.uk
Go to mcnmedia.tv or follow the link on the Home page for live streaming 
Please see below  for details of the next steps regards Covid.
Streaming is available all the time. Let us pray for each other, for everyone in Carshalton, and for all who are affected by the corona virus – including our NHS workers.
————————————————————————————
Bank details (for anyone wishing to make an online donation:)
NatWest:  Acc. name: RCAS Holy Cross Church, Carshalton
Account: 11064943; Sort code:  60 22 20
==================================================
Mass Times
16th SUNDAY IN OT
Sat. 17th
08:00am
 
18:30pm
Rose Stone – RIP
Sun. 18th
08:00am
 
09:30am
Fr Mark Higgins – Intentions
11:00am
Bernard Paddispn; 10th Anniversary
18:30pm
Betty Purcell – RIP
Mon. 19th
08:00am
 
10:00am
Frank Queally & Family
Tue. 20th
08:00am
 
10:00am
Fr Paul Saunders – RIP
Wed. 21st
08:00am
 
10:00am
 
Thu. 22nd   
08:00am
 
10:00am
Bridget; Healing/Conversion
Fri. 23rd
08:00am
 
12:00pm
 
 Mass Intentions. The greatest gift you can give a loved one deceased or living is the Sacrifice of the Holy Mass. In the Parish Masses we have the opportunity to offer such Mass for your own intentions and for them. Most of our Masses have no Intention. I would like to encourage parishioners to be able to offer Masses.
Please pick a Mass envelope at the back of the Church where you can book a Mass, together with your offering either dropped in the Sacristy or through the Letter box of the Presbytery-The Priest's House.
Thank you very much.
NOTE: There will be Adoration on every Tuesday from 18:00 to 19:00 and on every Saturday from 09:00 to 10:00, ending with Benediction. All are welcome!
 Covid – 19 Route Map for Churches.  I hope everyone is aware with the latest Government regulation easing on the Restriction on Covid – 19 that has an impact on places of worship. The Bishop'.s Conference of England and Wales has issued a circular following the Government's announcement which comes into effect on Monday July 19th. However much of what can be done has been left to local situations. As result of this we can't begin to implement the changes as they need to be applied to particular and local circumstances. With a small group of parishioners, we will meet this week to path the way forward. At the moment we will kindly request everyone to do the needful that is at all times to wear your mask while in the Church. You can find on the Parish website a link to the whole document/Circular of the Bishop's Conference.
Thank you so much for your cooperation.
(Go to the Upate page for more information)
 St. Philomena's School Open Evening rescheduled
The Open Evening will now take place "on Tuesday 14th September 2021." This is for "Year 5 Students" only by appointment. Please go to the school's website to book a place for the Open Evening. (Some details on the poster in the parish notice board.)
 An invitation to Building a better Marriage: A day in which married couples can privately explore their relationship more deeply and gain valuable insights into their communication and the call of the Church to the married. ONLINE: Saturday, 10th July 2021 at 9.00am till 1pm. BOOKING ESSENTIAL. Contact-Mrs Carole Batty
mflkent@rcaos.org.uk. Tel. 07983 524 727
First Reconciliation and Holy Communion Programme. There will be an introductory parents' meeting organised for Tuesday 20th July, at 7.30 pm at the Parish Hall. To date we have 52 children registered to start their teaching sessions with us in September (we usually end up with about 70 children). This is to encourage all the parents to make effort to attend.
RCIA Publicity at the Masses. The Catechists of the RCIA Programme will be speaking next weekend at all the Masses about this year's Programme after the Holy Communion. Thank you.
School Forms.   A date for signing School Forms will be communicated during the Masses. Please do not bring your Forms into the Sacristy for signing. Thank you.
May they rest in peace.
We remember those who died in our prayers, especially Fr. Paul Sanders, Ted Morton, Rita Gomez, Nick Roche, Ann Teresa Firmo, Ann Deidre O'Reilly, Stephen O'Dwyer, Rebecca Wilson, Ellen Howard…
Sick or in hospital?
Please do pray for the sick and House bound in the Parish. Let Fr Philip know of anyone at the Hospital.