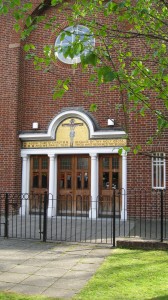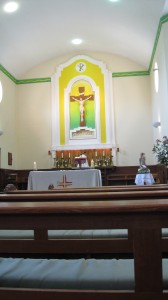 Holy Cross Catholic Church
46 North Street, Carshalton, Surrey, SM5 2JD
Parish Priest Fr. Henry Tiku Wenna
Resident Priest Fr. Philip Pak
Tel: 020 8647 0022
Email: carshalton@rcaos.org.uk
Go to mcnmedia.tv or follow the link on the Home page for live streaming 
Please see below and on the Home page for details of the next steps regards Covid.
Streaming is available all the time. Let us pray for each other, for everyone in Carshalton, and for all who are affected by the corona virus – including our NHS workers.
————————————————————————————-
Bank details (for anyone wishing to make an online donation:)
NatWest:  Acc. name: RCAS Holy Cross Church, Carshalton
Account: 11064943; Sort code:  60 22 20
————————————————————————————-
MERRY CHRISTMAS
 "Morning star, radiance of eternal light, sun of justice, come and elighten those who live in darkness and in the shadow of death."
Fri.

24th Dec.

Christmas Eve

8:00
No Mass
16:00
Robert Wei – RIP
20:00
Brian Flannery
12 Midnight
Martin and Annie McDonagh
Sat.

25th Dec.

Christmas Day

8:00
Noel Cusack
9:30
Thomas Anderson
11:00
Bernard and Rose McDonagh
18:30
No Mass
Sun

26th Dec.

08:00
Stuart Bradley
09:30
Tom & Peggy Ball – RIP
11:00
Fr Paul Sanders – RIP
18:30
Stephen Alkumela – RIP
Mon.

27th Dec.

08:00
Frederick Arthur & Agnes Mary Joynt-FM
10:00
Joseph Connolly – RIP
Tue.

28th Dec.

08:00
10:00
Parents of Aborted Babies
Wed.

29th Dec.

08:00
10:00
Jim & Edith Brennan – RIP
Thu.

30thDec. 

08:00
10:00
Martin & Ann McDonagh
Fri.

31stDec. 

08:00
12:00
Erick Pinnock
Sat.

1st Jan.

08:00
10:00
Rosalyn Parry – RIP

CHRISTMAS ENVELOPES AVAILABLE:
The Christmas Envelopes, which are by the newsletters, are used for the collection at Masses on Christmas Day, which is the traditional 'Thank You' collection by parishioners to the priests of their parish for their work and service. Priests here receive no salary whatsoever for their work and depend on the generosity of parishioners for their personal income. Thank you very much for your continued support. We wish you a peaceful and blessed Christmas season.

THANK YOU: We, the Priests (Father Henry, the parish priest, Fr. Philip and Fr. Luke) take this opportunity of wishing you and all your families a very Happy Christmas and blessings for the New Year 2022. We thank everyone who help in the Parish in the various areas of our Parish Life at Holy Cross: Altar Servers, Sacristans, Choir Members, Cleaners, Flower Team, Readers, Eucharistic Ministers, Stewards and All Volunteers. There are so many involved in our Parish Life here!  And may we say thank you for the help and prayers you give us.

NOTE: There will NOT be a 6.30pm Saturday evening Mass on Christmas Day. There will be the normal Mass times on Sunday 26th December, which is the Feast of the Holy Family.

All Masses are open to the public, without booking, and are also live streamed on our parish website. To view the livestream page, please visit  the website: www.holycrosscarshalton.co.uk In order to mitigate the spread of COVID-19 and to respect the safety of all, we request that you wear a face covering in the church, unless you are exempt from doing so. Thank you for your cooperation.

FIRST HOLY COMMUNION 2022: If your child is in Year 3 and above and you would like them to make their first holy communion in 2022 please register them by emailing their name, date of birth, home address and school attended to fhcholycross@gmail.com.  There will be a parents' meeting in the church at 7.30pm on 10th January.

COVID-19 Precautions at Holy Cross-2021 UPDATE: Everyone over the age of 10 is required to wear a facemask in the Church precincts at all times. Please observe any request to 'Please leave a space' by anyone who wishes to sit alone. Doors and windows are being kept open to provide necessary ventilation to limit the current spread of the virus; please leave them open. Singing remains restricted to the Choirs for the time being. More information on the Parish Website and Church doors.
Remember those who died recently…

Remember to pray for the Sick and Housebound in the Parish…