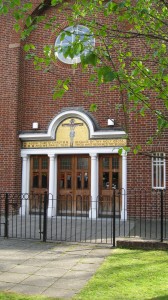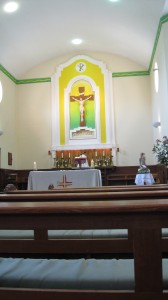 Holy Cross Catholic Church
46 North Street, Carshalton, Surrey, SM5 2JD
Parish Priest Fr. Henry Tiku Wenna
Resident Priest Fr. Philip Pak
Tel: 020 8647 0022
Email: carshalton@rcaos.org.uk
Go to mcnmedia.tv or follow the link on the Home page for live streaming 
Please see below and on the Home page for details of the next steps regards Covid.
Streaming is available all the time. Let us pray for each other, for everyone in Carshalton, and for all who are affected by the corona virus – including our NHS workers.
————————————————————————————
Bank details (for anyone wishing to make an online donation:)
NatWest:  Acc. name: RCAS Holy Cross Church, Carshalton
Account: 11064943; Sort code:  60 22 20
————————————————————————————-

3rd Sunday of Advent. Yr C
Sat

11th Dec.  

18:30
Chris McCarthy-RIP
Sun

12th Dec.

08:00
Joseph Fernandes-RIP
09:30
Rose McDonagh-RIP
11:00
Ricky Bermudez-RIP
18:30
Justina Inacia Severina Noronha
Mon.

13th Dec.

08:00
Herbert Joseph Allanson-FM
10:00
Caro Weir-RIP
Tue.

14th Dec.

08:00
Emily Maud Lyons-FM
10:00
Kimber Family-FM
Wed.

15th Dec.

08:00
10:00
Thu.

16th Dec.  

08:00
Francis Heywood-FM
10:00
Anne Weir-RIP
Fri.

17th Dec.

08:00
Sylvia Sills
12:00
Garry Harrison-RIP
Sat.

18th Dec.

08:00
Father Luke
10:00
Frederick Arthur & Agnes Mary Joynt-FM
The Annual Carol Service will take place in the Church today, Sunday 12 December at 4.00pm to be followed by Mince Pies and Mulled Wine in the Parish Centre. All are welcome.
THE PARISH OFFICE: Opening hours of the Parish Office are Monday, Wednesday and Friday 9:00am – 2:00pm.
The Mass times for Christmas
On Fri. 24th Dec.

Christmas Eve

8:00am (No 12:00 pm Mass)

4:00pm / 8:00pm

12am (Midnight Mass)

On Sat. 25th Dec.

Christmas Day

8:00am/ 9:30am/ 11:00am

(Please note there is no Mass at 6:30pm.)

On Sun. 26th Dec.

The Holy Family

8:00am/ 9:30am/

11:00am/ 6:30pm
(No booking required for all Masses)
All Masses are open to the public and are also live streamed on our parish website. To view the livestream page, please visit  the website: www.holycrosscarshalton.co.uk In order to mitigate the spread of COVID-19 and to respect the safety of all, we request that you wear a face covering in the church, unless you are exempt from doing so. Thank you for your cooperation
 CONFESSIONS: If you wish to make a confession before Christmas, use the times given (on Sat. after 10am Mass and 5:45pm). In addition to the usual Confession times, Fr. Philip will be available, without booking, in the church for Confession.
-on Fri. 17th Dec. 5:00 pm- 7:00 pm
-on Sat. 18th Dec. 10:30am – 12:30pm
 In addition to the above Masses during the festive season, from Thu. 16th Dec. to Thu. 23rd Dec., there will be a special evening Masses (Simbang Gabi Mass: A devotional nine-day series of Masses) at 7:30pm, except on two Thursdays at 8:00pm. All are welcome!
 The Season of Advent: With prayer, charity and evangelization, let us welcome Christ deeper into our lives during this special season of Advent. Make an extra effort to pray daily and read the Holy Bible, the Word of God. Seek to experience God's forgiveness through reconciliation. Make use of the times for Eucharistic Adoration. We celebrate Jesus' arrival-let's have our hearts open and ready!
CONTACTLESS DONATIONS We're excited to start "Contactless Donations" at Holy Cross. You will find our new "Contactless Donations Terminal" in the entrance of the church (on the righthand side of the porch). Just use your contactless (or PIN) debit/credit card or NFC smartphone to donate. Simply choose the amount you wish to donate and hold your card onto the reader. If you need any help, please, do not hesitate to ask one of the stewards in the porch for help. You can also opt-in for Gift Aid to increase your donation by 25%. If you are a UK taxpayer then donating with Gift Aid means that we can claim an extra 25p for every £1 received. "Contactless Donations" are simple to administer, secure and convenient. "Contactless Donations" will enable you to quickly and easily support the life and ministry of our parish. We thank our parish Finance Committee and stewards who have been so generous in their service. Thank you, once again, for your cooperation.
 COVID-19 Precautions at Holy Cross- December 2021 UPDATE: Everyone over the age of 10 is required to wear a facemask in the Church precincts at all times. This is now a government mandate unless medically exempt. Please observe any request to 'Please leave a space' by anyone who wishes to sit alone. Doors and windows are being kept open to provide necessary ventilation to limit the current spread of the virus; please leave them open. Singing remains restricted to the Choirs for the time being. More information on the Parish Website and Church doors.
 REPOSITORY: We have lots of items for sale. Advent Candles, Cribs, Mass Cards and cards for all occasions, Books, Rosaries and lots more. Do come and take a look. We are open after 9:30am Mass every Sunday. Other times on request.
Huge Thanks to the Parishioners who have volunteered to be Stewards and Cleaners to enable us to celebrate Mass in our church.
Remember those who died recently.

Remember to pray for the Sick and Housebound in the Parish.