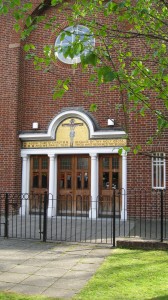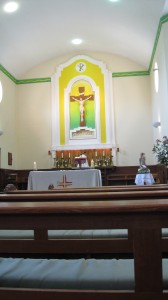 Holy Cross Catholic Church
46 North Street, Carshalton, Surrey, SM5 2JD
Parish Priest Fr. Henry Tiku Wenna
Resident Priest Fr. Philip Pak
Tel: 020 8647 0022
Email: carshalton@rcaos.org.uk
Go to mcnmedia.tv or follow the link on the Home page for live streaming 
Please see below  the Home page for details of the next steps regards Covid.
Streaming is available all the time. Let us pray for each other, for everyone in Carshalton, and for all who are affected by the corona virus – including our NHS workers.
————————————————————————————
Bank details (for anyone wishing to make an online donation:)
NatWest:  Acc. name: RCAS Holy Cross Church, Carshalton
Account: 11064943; Sort code:  60 22 20
==================================================
The Feast of the Assumption
Sat .14th
18:30
Jean Boulton – RIP
Sun.15h
08:00
 
09:30
Patricia Marter – SP INTENTION
11:00
Shirani Fernando – RIP
18:30
 
Mon.16th
08:00
 
10:00
Antonio Miranda – RIP
Tue.17th
08:00
 
10:00
Jimmy Whiterow – RIP
Wed.18st
08:00
 
10:00
Janette Lenz
Thu.19th   
08:00
 Arnold Sills
10:00
Annie & Martin McDonald
Fri. 20th  
08:00
 
12:00
Pat Moore
Sat.21st
08.00
 
10.00
Miss Holland M
Calling all Altar Servers.  It will be nice to see you again. If you are serving or wish to restart serving at Mass, please come to Holy Cross on Sat, 21st August at 10.30am. You can then register and have a short refresher training session. Please wear your mask. There will be refreshments afterwards. See you there. Adrian Mann.
 Parish Registration; For new and existing parishioners, there are Cards in the narthex of the Church, (at the back) which you can fill and hand in at the sacristy or stewards. We will follow GDPR protocol in handling your data.
Adorations; Every Tuesdays from 6pm – 7pm and Saturdays from 9am – 10 am ending with Benediction.
 Confessions.  In the Confessional Box on Saturdays after the 10.00am Mass and evenings from 5.45pm, or request one, anytime during the weekdays.
Mass Intentions. The greatest gift you can give a loved one, deceased or living is the Sacrifice of the Holy Mass. Please pick a Mass envelope at the back of the Church to book a Mass, with your offering either drop it in the Sacristy or through the Letter box of the Presbytery. Thank you.
St. Philomena's School Open Evening.  This will be "on Tuesday 14th Sept 2021." for "Year 5 Students" only by appointment. Visit school's website to book a place (Some details on the poster in the parish notice board.) www.stphils.org.uk
WHAT'S NEW: NEW to the Saturday Evening Vigil Mass is the formation of a group of musicians (Grade 2 and above) ie two violinists, cello player, flute player and clarinet player. Also needed will be Choristers from age 10 plus seniors of all voice parts.
The Choir and Musicians will lead the Congregation during the Mass with hymns, motets and music to reflect the Liturgical part of the year, with a professional organist who will also help with the formation of the group.  Contact Pamela Morris  morri46pmms@gmail.com
Covid – 19 Guide line for Churches.  Mass attendance has been increased to 80 and kindly follow the existing requirements such as Face Masks etc. Details are on the Parish website. More volunteers needed to clean and sanitizer the Church after every Mass.
Use the Cards that are provided by the Stewards and Volunteers if you feel vulnerable. Thank you so much for your cooperation
Presbytery Refurbishment. The Diocese has given the permission to begin the process of refurbishment of the Priest's House. As it's a major work, bids have been invited for the it, one from the Diocese and two local ones. A small team in the Parish are working to sort out this which will then be discussed in the Parish Volunteer Management Team. Do support the works with your prayers and finances if you can.
May they rest in peace.
Fr. Paul Sanders, Ted Morton, Rita Gomez, Nick Roche, Ann Teresa Firmo, Ann Deidre O'Reilly, Stephen O'Dwyer, Rebecca Wilson, Ellen Howard, John Stacey, Jimmy Whiterow, Bernard Frank Bruton, Thomas Queally…
Remember to pray for the Sick and Housebound in the Parish.