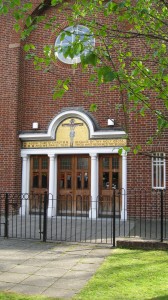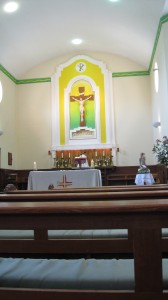 Holy Cross Catholic Church
46 North Street, Carshalton, Surrey, SM5 2JD
Parish Priest Fr. Henry Tiku Wenna
Resident Priest Fr. Philip Pak
Tel: 020 8647 0022
Email: carshalton@rcaos.org.uk
Go to mcnmedia.tv or follow the link on the Home page for live streaming 
Please see below and on the Home page for details  regards Covid.
Streaming is available all the time. Let us pray for each other, for everyone in Carshalton, and for all who are affected by the corona virus – including our NHS workers.
————————————————————————————-
5th Sunday of Lent- Year C
Sat. Vigil: 2nd April

ST. FRANCIS OF PAOLA

18:30
People of The Parish
Sun. 3rd April

ST. JOHN

08:00
09:30
Ebube Okechukwu – Intentions
11:00
SPUC – Intentions
18:30
Dermot Mc- Wellbeing
Mon. 4th April

ST. BENEDICT THE MOOR

08:00
10:00
Bridget McDonagh- Wellbeing
Tue. 5th April

ST. IRENE

08:00
10:00
Rose McDonagh – RIP
 
18:00
Adoration
Wed. 6th April

ST. PETER OF VERONA

08:00
10:00
Anna Mackie – RIP
Thu. 7th April

ST. HENRY

08:00
Cherryl Howlett – BD
10:00
Bill O'Mahoney – RIP
Fri. 8th April

SAINT JULIE

08:00
12:00
Sat. 9th April

Beginning Holy Week

08:00
09:00
Adoration and Benediction
10:00
No Gloria or Alleluia during lent.
Next Sunday is Palm Sunday
 Second Collection for Cafod Lent and Harvest this weekend. 
 Second Collection for Holy Places: 15th April
————————————————————————————-Accompanist required for 6.30 Vigil Mass on Saturdays. Also, male and female singers to lead the Congregation in the music of the Mass. Contact: morri46pmms@gmail.com for further details.
 ———————————————————————————A film for Holy Week: Wednesday 13 April at 7.30 pm.
You are invited to see the film: Of Gods and Men in the Ruskin Hall, Carshalton Methodist Church Ruskin Rd. Free booking and more information on the board.
————————————————————————————-Mr/Mrs Laoibhse Ni Tuama please collect a letter from the parish Office.
————————————————————————————-The Easter Food Blessing will take place on Holy Saturday (16th April) at 10:30am. Everyone is welcome to bring their food from 10am.
Święconka (sh-vee-en-soon-kah)- the Easter Food Blessing is one of the most enduring and beloved Polish traditions. Baskets containing a sample of Easter foods (eggs, bread, ham, a figurine of lamb made of sugar or bread, salt and pepper) are brought to the church to be blessed on Holy Saturday. The baskets are traditionally lined with a white linen or lace napkin and decorated with ribbons and spring flowers.
 ———————————————————————————Missio (Red Box) collection
Many thanks to all the Missio donors. Please return your Missio envelope to the Church by the end of March. It can be left in the Sacristy or dropped through the letter box at the Priest's house. On line donations are also an option via the Missio website.
Contact Alex Faircloth on 0208 770 3662 for a home collection.
————————————————————————————-Change in our bank account's name: 'RCAS Carshalton'
Please note that from now, your cheques should be made out to 'RCAS Carshalton'. If you wish to make a direct bank transfer the details required now will be:
Account Name: RCAS Carshalton
Nat West: Account number: 11064943 – Sort code 60 22 20
Thank you.
————————————————————————————-Ukraine Appeal- Holy Cross : 65 packed boxes sent.
With deepest thanks to Steve Frieze Removals, Fullers Removals, Father Henry and all the people who helped during the appeal. We are grateful. Pictures on the board.
————————————————————————————-The Universe Catholic Weekly is thrilled to announce that we have launched our new online newspaper with the full support of our first subscriber none other than His Eminence Cardinal Vincent Nichols. Order your Digital 4 weeks FREE trial supply by calling Michelle on 0743 661 7650
email: Michelle.jones@universecatholicweekly.co.uk
————————————————————————————-Ecumenical Pilgrimage: Oberammergau 27 May- 3 June 22:
Please check the board more information.
————————————————————————————-
COVID-19 Precautions at Holy Cross – Mar. 22 UPDATE
-GEL YOUR HANDS / – WEAR A MASK
Any people displaying symptoms of Covid-19 should stay at home and not participate in acts of worship in church but online.
Everyone over the age of 10 is required to wear a facemask in the Church precincts at all times.
Hand sanitisers are available for all to use at places of entry and exit to our church.
Holy Communion is to be received in the hand. Singing is allowed and those who wish to sing are encourage to keep their face coverings while singing. Doors and windows are being kept open to provide necessary ventilation to limit the spread of the virus; please leave them open. More information on the Parish Website and Church doors.
———————————————————————————————
Easter Offering Envelopes are on the table in the porch. Thank you for your generosity.
————————————————————————————-Good Friday Walk of Witness: Carshalton Christians walk together. Meeting at 11.30 a.m. on Friday 15th April at the entrance to Carshalton Park, in Park Rd. Walking through the park to Carshalton High Street and through to the Grove.
We gather for a prayer service outside The Grove house.
For more information on all these contact Alex Faircloth on faircloth@hotmail.co.uk or call 0208 770 3662.
————————————————————————————-
Parking: Please remember to park your car at the back of the church and to not block the entrance of the gate. Many thanks.
————————————————————————————-QUOTES for Lent: Pope Francis
Bitter disappointment at shattered dreams, deep concern for the challenges ahead and discouragement at the poverty of our resources, can make us tempted to seek refuge in self-centredness and indifference to the suffering of others.
Let us not grow tired of praying. Jesus taught us to "pray always without becoming weary" (Lk 18:1). We need to pray because we need God. Thinking that we need nothing other than ourselves is a dangerous illusion.
Hope "is given to us as inspiration and interior light" through "recollection and silent prayer."