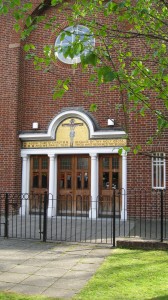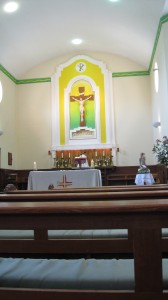 Holy Cross Catholic Church
46 North Street, Carshalton, Surrey, SM5 2JD
Parish Priest Fr. Henry Tiku Wenna
Resident Priest Fr. Philip Pak
Tel: 020 8647 0022
Email: carshalton@rcaos.org.uk
Go to mcnmedia.tv or follow the link on the Home page for live streaming 
Please see below and on the Home page for details  regards Covid.
Streaming is available all the time. Let us pray for each other, for everyone in Carshalton, and for all who are affected by the corona virus – including our NHS workers.
————————————————————————————-Easter Sunday of The Resurrection of The Lord
Sat. 16th April

Holy Saturday

08:00
No mass
09:00
No Adoration and Benediction
Easter Mass Vigil
10:00
Easter food blessing, no mass
 
20:00
Kenneth Martindale
Sun.17th April

Easter Sunday

08:00
Anne Bailey – BD
09:30
Kathleen Brown – Wellbeing
11:00
Radolfo Juliano – RIP
18:30
People of the Parish
Mon. 18th April

 

08:00
Philip Quinton – BD
10:00
Fabiano & Bice Merola Wellbeing & Healing
Tue. 19th April

 

08:00
Monica – BD
10:00
 
18:00
Adoration
Wed. 20th April

 

08:00
10:00
Joao D'Silva – RIP
Thu. 21st April

 

08:00
10:00
Olive Taylor – RIP
Fri. 22nd April

 

08:00
 
12:00
Sat. 23rd April

 

08:00
 
09:00
Adoration and Benediction
 
10:00
Collection for Holy Places: 15th April
Second Collection Maintenance of the Cathedral: 24th April
————————————————————————————-DIVINE MERCY Weekend Events
Divine Mercy Sunday is 24th April. The Divine Mercy Apostolate, will be leading a Pilgrimage -Preparation for Divine Mercy Sunday on Saturday 23rd April from 11am until 4pm at The Friars, Aylesford Priory, Aylesford, Kent, ME20 7BX. All are invited to attend this day of Preparation.
————————————————————————————-
Easter Offering Envelopes are on the table in the porch.
The Easter Envelopes are used for the collection at Masses on Easter Sunday, which is the traditional 'Thank You' collection by parishioners to the priests of the parish for their work and service. Priests here receive no salary whatsoever for their work and depend on the generosity of parishioners for their personal income. Thank you for your generosity.
————————————————————————————-
 Confirmation this year will be on the 25th of May at 7:30pm. Please keep our children in your prayers.
————————————————————————————-
 Southwark Life in the Spirit Seminars 2022
The Agency for Evangelisation and Catechesis and the Southwark Archdiocese Catholic Charismatic Team are delighted to offer once more a wonderful opportunity for personal and diocesan renewal. Through the Life in the Spirit Seminars you will be invited to grow in your love of the Lord, welcome the Spirit into your life afresh and pray for the renewal of our Diocese.
Each Tuesday Online evening seminar will feature a talk from a gifted speaker and small group sharing and one IN-PERSON retreat at Aylesford. The course is free. To register go to:
————————————————————————————–
Change in our bank account's name: 'RCAS Carshalton' Please note that from now, your cheques should be made out to 'RCAS Carshalton'. If you wish to make a direct bank transfer the details required now will be:
Account Name: RCAS Carshalton
Nat West: Account number: 11064943 – Sort code 60 22 20 Thank you.
————————————————————————————-
 Retreat at the Sion Community, Brentwood – Beloved retreat for women, 22-24th April.
Alleluia! Christ is risen!
This a beautiful retreat, exploring our identity as the Father's beloved. Why not come along with a family member or friend for a very special weekend? More info and bookings can be found here: https://sioncommunity.org.uk/adults/
————————————————————————————-
 Ecumenical Pilgrimage: Oberammergau 27 May- 3 June 22: Please check the board more information.
————————————————————————————-
COVID-19 Precautions at Holy Cross – Mar. 22 UPDATE
-GEL YOUR HANDS / – WEAR A MASK
Any people displaying symptoms of Covid-19 should stay at home and not participate in acts of worship in church but online.
Everyone over the age of 10 is required to wear a facemask in the Church precincts at all times.
Hand sanitisers are available for all to use at places of entry and exit to our church.
Holy Communion is to be received in the hand. Singing is allowed and those who wish to sing are encourage to keep their face coverings while singing. Doors and windows are being kept open to provide necessary ventilation to limit the spread of the virus; please leave them open. More information on the Parish Website and Church doors.
————————————————————————————-
Mass for Anniversary of the 1982 visit of Pope St John Paul II – St George's Cathedral with anointing of the sick 28 may 2022 12.30 pm. The Cathedral will be hosting an exhibition in the period 16 – 30 May about the visit of St John Paul II to St George's. Those who have photographs or other items relating to the visit which they might wish to loan are asked to write to admin@stgeorges.org.uk with details.
————————————————————————————-
 Next Marriage preparation Course organised by Engaged Encounter will be held at: St Aloysius. 20 Pheonix Road, London, NW11 1TA. The course is a non-residential course starting on Saturday 2 July from (9.00 – 6.30) and Sunday (9.00 – 4.00). For further information please go to Book a weekend – Engaged Encounter England and Wales (engaged-encounter.org.uk) and click on the link for the Euston experience.
————————————————————————————-
       Frs Henry, Luke, Philip wish you  and your family a very
Happy Easter.